The SMART solution
for a comprehensive
building management
Control all smart technologies in
your building from a single platform.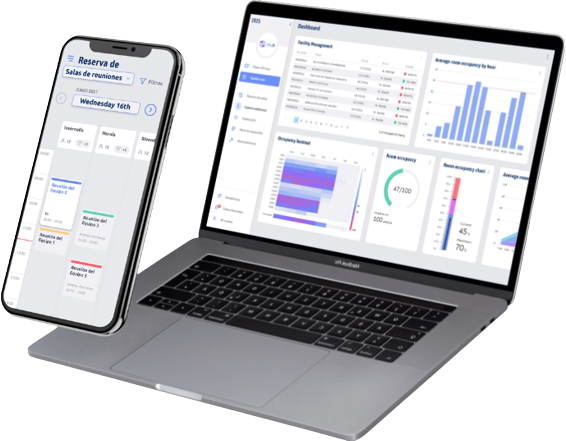 Improve the
user
experience
Increase
productivity
and efficiency
Understand the
overall operation
of the building
Iris JG will adapt to the existing systems in your building but it also
offers a set of basic solutions to cover your possible needs.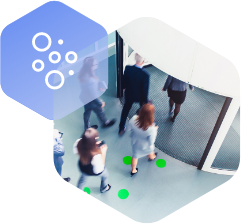 Capacity and occupancy control
Solution for managing the capacity of spaces, occupation monitoring, affluence trends analysis, etc.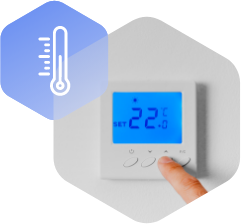 Air quality and environmental comfort
Control and management of environmental conditions (CO2 emissions, temperature, humidity, illuminance, ventilation, etc.)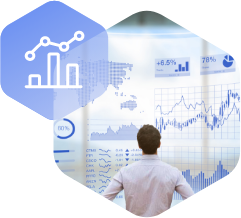 Data monitoring and analysis
Collection and analysis of operational indicators to improve the efficiency and productivity of building assets.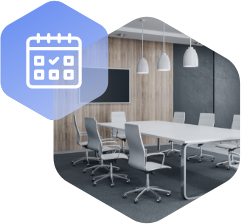 Booking of rooms and shared spaces
Booking manager for meeting rooms, shared spaces and workstations, parking spaces and various equipment.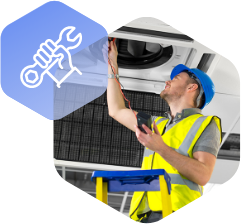 Facility Management
Solution for the facilities maintenace management and cleaning thanks to its integration with MantTest.
Integration with third-party systems
Iris JG has predefined integrations with easy-to-implement systems that enable the smartization of a conventional building in an agile way. However, for buildings with existing technology, Test JG proposes a series of meetings to evaluate the most effective way in which this existing technology can be integrated in a common platform.
BIM Viewer
The graphic representation in 3D and 2D models has been considered a key element within the platform to provide a rich visual environment to the users. This environment will allow you to view alerts, perform specific actions (tickets, reservations ...) as well as visualize routes to reach places of interest.
Personalized ads for users
To inform our end users of events of public interest, as well as to communicate newsworthy facts, Iris JG has a system of communication campaigns integrated with the rest of the functionalities of the platform.
Benchmaking of your portfolio
The homogenization of operating data from our different buildings, as well as the integration of diverse systems in a single platform, allows to compare the operation of buildings in a standardized way which helps in making the correct decisions to improve asset performance based on contrasted data.
Informative Dashboard
Iris JG supports having personalized information panels for all needs, one of them being the display of the most relevant information for the users in screens located throughout the building. The integration capacity of Iris JG allows to display comparative information of systems of different verticals in these panels.
Centralized alerts, system wide notifications
Iris JG has been designed putting the user at the center of the application. For this reason, there is a two-way communication channel with the user that makes it possible to send notifications about the different integrated systems, as well as offering the ability to respond or perform specific actions.
Place analytics reports
Based on the building operation, Iris JG produces reports of the main variables of the system. Additionally, through JG Ingenieros we offer an accompaniment consultancy for the analysis of the exploitation of the buildings and the detection of possible improvement actions.
Iris JG has been developed with SmartScore requirements in mind as well as the continuous tracking needs of WELL, LEED and BREAM certificates.